---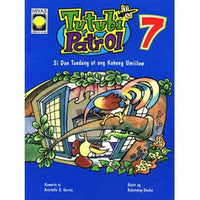 ISBN: 9789715114929
Author: Aristotle S. Garcia
Category: Children
Weight: 0.06 kg
Description:
Written by Aristotle S. Garcia
Illustrated by Raketshop Studio
(Note: This is written in English with parallel Filipino text)
Cokerels go to bed early because they wake everybody up with their cock-a-doodle-doo. What is this news about a cockerel named Dan who slept quite late one night? Why did he lose sleep and how did this affect? Let's hear the story from Yobi and Tobi Tutubi!