---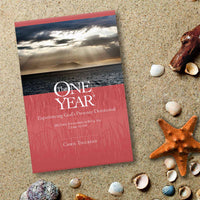 The One Year Experiencing God's Presence (Devotional)
₱365.00
QTY: 10
ISBN: 9789710097654
Author: Chris Tiegreen
Category: Inspirational
Weight: 0.39 kg
Description:
This year, experience a closer relationship with God than ever before.
All of us long for God's presence, and we sense it―occasionally. But there are times when it seems like something's missing . . . like deep encounters with Him. Certainty that we have heard His voice. And a palpable sense that we are experiencing His presence every day.
Like no other writer can, Chris Tiegreen draws us deeper into real intimacy with our intensely relational God. In this deluxe LeatherLike edition, The One Year Experiencing God's Presence Devotional will cultivate your sense of God's presence in your life, help you learn to recognize His voice, and deepen your trust that He is "always ready to help" (Psalm 46:1) in every situation.